Skip Navigation
Website Accessibility
Tis the Season for Tinsel


Sue Spargo Wool Block of the Month
??????
Sue has done it again! As a BEGINNER FRIENDLY 10 month program, Tinsel is a continuation of Sue's small studies and a celebration of the modern Christmas tree. Though the true Christmas tree tradition can be traced back to Germany, today many people around the world embrace the custom in their own distinctive says. Tinsel is a celebration of this unique holiday tradition and a symbol of joy, unity, and gathering through stitches.
Starting January 2024, you will receive the following over the 10 month Wool Block of the Month program:
Wools for background and border
Wools for appliqué and layering
Cotton fabrics for textural layering as well as binding
Embellishing thread pack
Tinsel pattern by Sue Spargo
Reservations for this program end on November 14th and availability is limited. Sign up by clicking HERE.
1400 W. College Avenue
Appleton, WI 54914
920-939-3989
Hours: M, W, Th, Fri: 10:00 a.m. - 5:00 p.m.
Tuesday: 11:00 a.m. to 7:00 p.m.
Sat: 9:00 a.m. - 3:00 p.m.
Sun: 11:00 a.m. - 2:00 p.m.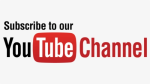 Like us Facebook!

Click to visit Fox Cities Quilt Co!