Skip Navigation
Website Accessibility
Quilt . . . on a Chair

Quilt on a Chair Class
Dare to be different! Grab your scraps and make yourself your very own, original Un-reserved seating! Lori B will walk you through how to do this fun project. This is a great scrap buster!
Here's the details:
Date: Sunday, November 12th from 10:00 a.m. to 1:00 p.m.
Cost: $75.00, which includes three hours of instruction, pattern and materials to make TWO chairs!
Bring Your Own Metal Chair (make sure it has padding on the back and bottom with screws -- NOT BRADS -- on the back and bottom to remove the padding) or Lori will have chairs available for purchase!
Sign up by clicking HERE.
1400 W. College Avenue
Appleton, WI 54914
920-939-3989
Hours: M, W, Th, Fri: 10:00 a.m. - 5:00 p.m.
Tuesday: 11:00 a.m. to 7:00 p.m.
Sat: 9:00 a.m. - 3:00 p.m.
Sun: 11:00 a.m. - 2:00 p.m.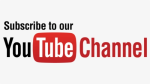 Like us Facebook!

Click to visit Fox Cities Quilt Co!