Skip Navigation
Website Accessibility
Holidays are Happening

Holiday Open House
When: Saturday, November 4, 2023
Time: 9:00 a.m. to 4:00 p.m.
Are you ready for the holidays? We have a whole bunch of new projects, new fabrics and new inspiration!
Prizes given out every hour. Demonstrations every hour. Specials every hour.
Also, grab your Holiday Wish List sheet and fill it out. We'll keep it on file for your gift givers so you can get exactly what you want for the holidays!
1400 W. College Avenue
Appleton, WI 54914
920-939-3989
Hours: M, W, Th, Fri: 10:00 a.m. - 5:00 p.m.
Tuesday: 11:00 a.m. to 7:00 p.m.
Sat: 9:00 a.m. - 3:00 p.m.
Sun: 11:00 a.m. - 3:00 p.m.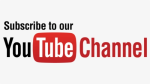 Like us Facebook!

Click to visit Fox Cities Quilt Co!