Skip Navigation
Website Accessibility
It's Essential!

The Essential Tote Class
The Essential Tote is a great, versatile and easy project. It is fully lined, with plenty of interior pockets, a boxed bottom and easy snap closure. Join us to make your very own bag with so many uses. You can use what's in your stash, or come visit us for some pretty beautiful fabrics! This is also a good opportunity to give cork a try!
Our class is on September 30th, and you can sign up by clicking HERE.
Don't be afraid of zippers! This one is E A S Y.

1400 W. College Avenue
Appleton, WI 54914
920-939-3989
Hours: M, W, Th, Fri: 10:00 a.m. - 5:00 p.m.
Tuesday: 11:00 a.m. to 7:00 p.m.
Sat: 9:00 a.m. - 3:00 p.m.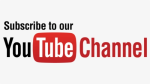 Like us Facebook!
Click to visit Fox Cities Quilt Co!