Skip Navigation
Website Accessibility
In Store Quilt Retreat

The Boss is Leaving . . . Again!!!!!!
Judy just told us that she's going on vacation . . . AGAIN!!!! So, what are we going to do? We're going to host a retreat!
Bring your machine and your projects and have fun at this event.

When: October 12th, 13th and 14th
Where: Fox Cities Quilt Co.
Cost: $65.00 for all three days
We will have hourly give-aways, hourly specials, and a grand prize drawing for a basket worth over $150 for retreat attendees only. Your odds of winning are one in twelve!
Includes lunch on Friday
Requirements:
Your sewing machine and a project. Bring snacks to pass (optional). Lunch will be provided on Friday.
Spots are limited so grab yours quick! Sign up by clicking HERE
1400 W. College Avenue
Appleton, WI 54914
920-939-3989
Hours: M, W, Th, Fri: 10:00 a.m. - 5:00 p.m.
Tuesday: 11:00 a.m. to 7:00 p.m.
Sat: 9:00 a.m. - 3:00 p.m.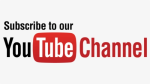 Like us Facebook!
Click to visit Fox Cities Quilt Co!