Skip Navigation
Website Accessibility
Happy Birthday, Misty!

It's Misty's Birthday
Our Shop Dog, Misty, turns 8 tomorrow! Come and help us spoil her! She would like to return the favor with some discounts.
Stop in tomorrow and draw a Misty treat. Attached to the treat will be a special discount or "free" item. (Of course, we will ration the treats we give Misty so she can keep her girlish figure.)
Join us for the fun. We will also have "human" treats for you for the celebration. See you tomorrow!

1400 W. College Avenue
Appleton, WI 54914
920-939-3989
Hours: M, W, Th, Fri: 10:00 a.m. - 5:00 p.m.
Tuesday: 11:00 a.m. to 7:00 p.m.
Sat: 9:00 a.m. - 3:00 p.m.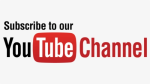 Like us Facebook!
Click to visit Fox Cities Quilt Co!