Skip Navigation
Website Accessibility
Fat Quarter Frenzy Friday

Let's Get FAT . . . Quarters!
The boss is still away and we've got some great fat quarters for you! Stop in on Friday, August 4th for a Fat Quarter Frenzy! Select fat quarters will be $2 each. Sorry . . . no online code for this. In store only.

1400 W. College Avenue
Appleton, WI 54914
920-939-3989
Hours: M, W, Th, Fri: 10:00 a.m. - 5:00 p.m.
Tuesday: 11:00 a.m. to 7:00 p.m.
Sat: 9:00 a.m. - 3:00 p.m.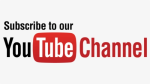 Like us Facebook!
Click to visit Fox Cities Quilt Co!