Skip Navigation
Website Accessibility
Mix It Up Monday

Boss is Away Sale

The boss went to the beach AGAIN, so let's have a sale! Tomorrow, Monday, July 31st, let's mix it up! With cake! Shop online or stop in and get an extra 15% off all layer cakes (10" squares)! If you're shopping online, use code MIX15.
We're open tomorrow from 10:00 a.m. from 10:00 a.m. to 5:00 p.m. We're open 24/7 online!

1400 W. College Avenue
Appleton, WI 54914
920-939-3989
Hours: M, W, Th, Fri: 10:00 a.m. - 5:00 p.m.
Tuesday: 11:00 a.m. to 7:00 p.m.
Sat: 9:00 a.m. - 3:00 p.m.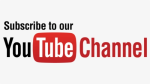 Like us Facebook!
Click to visit Fox Cities Quilt Co!