Skip Navigation
Website Accessibility
Get off The Fence . . . and On The Boat!

AMA WATERWAYS CRUISE
Can't decide on whether to go on our cruise? Get off the fence and on the boat! Book now through the end of September and get 20% off your cruise? Below is a link to the informational meeting we had about the cruise.
AMA Waterways Cruise Informational Meeting Click Here
Ready to book for this incredible adventure? Just CLICK HERE for tne itinerary and booking form at the bottom of the page. Just $400 per person holds your reservation on this amazing adventure. To get the great rate of 20% off, just book by September 30, 2023..
If you still have questions, please do not hesitate to call our travel agent, Karin O'Keefe at 413-754-3416 and she will be happy to walk you through any questions that you may have.
We're so excited to be sponsoring this opportunity. We hope to see you all aboard!
1400 W. College Avenue
Appleton, WI 54914
920-939-3989
Hours: M, W, Th, Fri: 10:00 a.m. - 5:00 p.m.
Tuesday: 11:00 a.m. to 7:00 p.m.
Sat: 9:00 a.m. - 3:00 p.m.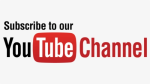 Like us Facebook!
Click to visit Fox Cities Quilt Co!