Skip Navigation
Website Accessibility
Get Ready for the Fun!

Christmas in July/Anniversary Event
Make sure you hitch your sleigh and stop in and see us this Saturday, July 15th. Two simultaneous events are happening! First, Christmas in July! We now have over 30 new projects for you! Some are Christmas, some are Halloween and some are just great anytime projects! We'll extend our hours from 9:00 a.m. to 4:00 p.m.
PLUS . . .
Demos every hour
Hourly door prizes
Cookout from 11:00 a.m. to 2:00 p.m. (while supplies last)
We are also celebrating our 7TH ANNIVERSARY IN BUSINESS, so come on by and let us thank you for helping us grow.
A purchase gets you a RED ENVELOPE! This year's Red Envelope Grand Prize is a $250 gift card for the shop!
So mark your calendars for this Saturday, July 15, 2023
9:00 a.m. - 4:00 p.m.
1400 W. College Avenue
Appleton, WI 54914
920-939-3989
Hours: M, W, Th, Fri: 10:00 a.m. - 5:00 p.m.
Tuesday: 11:00 a.m. to 7:00 p.m.
Sat: 9:00 a.m. - 3:00 p.m.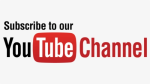 Like us Facebook!
Click to visit Fox Cities Quilt Co!