Skip Navigation
Website Accessibility
Bucket Hat Class
We showed you this adorable bucket hat months ago and because you asked, we're going to teach you how to make it. Join us to learn how to make this adorable hat just in time to make you stylish in the summer sun. Click HERE to sign up. We have a couple openings in the sessions. The pattern is included with your class fee.
1400 W. College Avenue
Appleton, WI 54914
920-939-3989
Hours: M, W, Th, Fri: 10:00 a.m. - 5:00 p.m.
Tuesday: 11:00 a.m. to 7:00 p.m.
Sat: 9:00 a.m. - 3:00 p.m.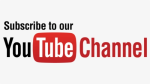 Like us Facebook!
Click to visit Fox Cities Quilt Co!