Skip Navigation
Website Accessibility
Just Get it Done




Get those Quilts Quilted!
Whether you're local or out of town, we can help you take those quilt tops and turn them into the loved project that you created. We now have a web page for you to sign up for longarm quilting services.
Here's how it works. Just complete the form on the Quilting Services page on our website. You can click HERE to fill out that form. If you're local, we'll call you a few days before we're ready for your quilt. If you're out of town, we'll call you a week before we're ready for your quilt so you can ship it to us. Once we receive your request, we will send you several options based on your request of quilting designs. (We have way too many designs to post on a web page). Once your quilt is completed, we will call you to pick it up, or if you have mailed it, we will ship it back to you for FREE!
Our current charge for edge-to-edge quilting is $.025 per square inch plus $1.50 per bobbin. No matter what design you choose, the cost is the same. Our current backlog of quilts is just 1-2 weeks.
Got questions? Just give us a call!
1400 W. College Avenue
Appleton, WI 54914
920-939-3989
Hours: M, W, Th, Fri: 10:00 a.m. - 5:00 p.m.
Tuesday: 11:00 a.m. to 7:00 p.m.
Sat: 9:00 a.m. - 3:00 p.m.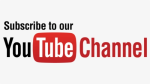 Like us Facebook!
Click to visit Fox Cities Quilt Co!