Skip Navigation
Website Accessibility
A Trip of Dreams

AMA Waterways Rhine Cruise
Castles, bike tours, walking tours, wine tastings and more! Join us for this amazing trip! Book by June 30, 2023 and receive $1,000 off per person! Click HERE to find out more or call Karin O'Keefe of FNS Travel at 413-754-3416 for more information.
All are welcome to take part in this amazing opportunity. Have your favorite group of friends join us!
1400 W. College Avenue
Appleton, WI 54914
920-939-3989
Hours: M, W, Th, Fri: 10:00 a.m. - 5:00 p.m.
Tuesday: 11:00 a.m. to 7:00 p.m.
Sat: 9:00 a.m. - 3:00 p.m.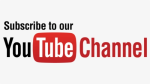 Like us Facebook!
Click to visit Fox Cities Quilt Co!