Skip Navigation
Website Accessibility
New! Pouch Club!


Pouch Club
Come join this fun, new club! We will be making five different pouches over five months. Make one, or join the fun and make them all! First up is the Candy Cutie Pouch! This is a great scrapbuster, or if you choose, we have a kit for you. To sign up for this fun club, click HERE for the first class. Each class fee includes your pattern.
Got questions? Just call us!

1400 W. College Avenue
Appleton, WI 54914
920-939-3989
Hours: M, W, Th, Fri: 10:00 a.m. - 5:00 p.m.
Tuesday: 11:00 a.m. to 7:00 p.m.
Sat: 9:00 a.m. - 3:00 p.m.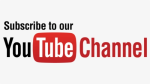 Like us Facebook!
Click to visit Fox Cities Quilt Co!