Skip Navigation
Website Accessibility
Another Sale For You!


Boss is Away Sale
Since the boss keeps sending us pictures of her beachside sewing, let's sell her stuff. On Tuesday, May 30th, purchase any kit, including sale kits, and get 25% off your backing!
Online use code Back25
We're open from 11:00 a.m. to 7:00 p.m. on Tuesday!
1400 W. College Avenue
Appleton, WI 54914
920-939-3989
Hours: M, W, Th, Fri: 10:00 a.m. - 5:00 p.m.
Tuesday: 11:00 a.m. to 7:00 p.m.
Sat: 9:00 a.m. - 3:00 p.m.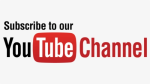 Like us Facebook!
Click to visit Fox Cities Quilt Co!