Skip Navigation
Website Accessibility
Let Us Do the Driving

There's Still Seats!

Let our motorcoach do your driving to the Great Wisconsin Quilt Show in Madison. Bus leaves the shop at 6:45 a.m. and will return around 6:30 p.m. Price includes motorcoach, admission to Quilt Expo, and driver gratuity.
This bus fills up FAST so reserve your seat by clicking HERE.

THERE WILL BE A STOP IN OSHKOSH AT WALMART ON WASHBURN AVENUE AT 7:00 A.M. AND LEAVING OSHKOSH AT 7:15 A.M.

Coolers and snacks are welcome on the bus. Relax with your quilt friends and enjoy the ride.
1400 W. College Avenue
Appleton, WI 54914
920-939-3989
Hours: M, W, Th, Fri: 10:00 a.m. - 5:00 p.m.
Tuesday: 11:00 a.m. to 7:00 p.m.
Sat: 9:00 a.m. - 3:00 p.m.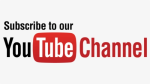 Like us Facebook!
Click to visit Fox Cities Quilt Co!