Skip Navigation
Website Accessibility
Sisterhood

Sisterhood Block of the Month

Starting in April! Sisterhood Block of the Month comes in three size options and two color options!


Three different sizse options are shown above. They are as follows:

Left Picture: Lap 67 x 80 is $15.95 per month
Middle picture is 83 x 93 and is $19.95 per month
Right picture is 90 x 94 and is $22.95 per month

AND . . . You have two different backgrounds to choose from, light or dark as shown below.




Call us to sign up! Spots are limited!
1400 W. College Avenue
Appleton, WI 54914
920-939-3989
Hours: M, W, Th, Fri: 10:00 a.m. - 5:00 p.m.
Tuesday: 11:00 a.m. to 7:00 p.m.

Sat: 9:00 a.m. - 3:00 p.m.

Sun: 11:00 a.m. - 2:00 p.m.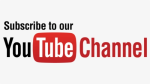 Like us Facebook!
Click to visit Fox Cities Quilt Co!