Skip Navigation
Website Accessibility
No Paper Piecing Mariners Compass

What? No Paper Piecing!


Have you ever wanted to make a Mariner's Compass block but were too intimidated? Not a fan of paper piecing or using tedious templates? You'll love this class for learning how to make 16-point compass blocks in 16 different sizes using Robin Ruth Design's rulers and strip-piecing method! Join Lori and learn all the compass basics for making either a Skinny Robin or Fat Robin mariner's compass block. Once you learn how to use my rulers and strip-piecing technique, you will be free to move on to one of the many patterns and projects made using this ruler system!

Class is on March 18th. Just sign up by clicking HERE.

Don't forget, come and get your ruler and book from us and receive 10% off!
1400 W. College Avenue
Appleton, WI 54914
920-939-3989
Hours: M, W, Th, Fri: 10:00 a.m. - 5:00 p.m.
Tuesday: 11:00 a.m. to 7:00 p.m.

Sat: 9:00 a.m. - 3:00 p.m.

Sun: 11:00 a.m. - 2:00 p.m.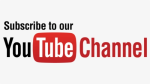 Like us Facebook!
Click to visit Fox Cities Quilt Co!