Sue Spargo Classroom Series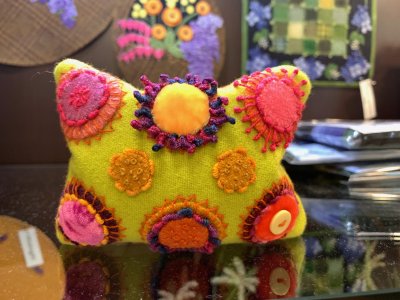 You don't want to miss this class and learn those amazing stitches that bring a project to life! Sign up to learn how to make this adorable pin cushion and seven amazing stitches that you will use in so many other projects. This three-part class will give you everything you need, including the pattern, all the wool, embellishments, threads, and even needles that you need to complete this project. You will be on your way to making beautiful stitches. First class is April 17th. Just click HERE to sign up. Your instructor has learned from Sue Spargo herself!



Masks are required and social distancing protocols will be implemented at all times and during all events.