Fabric Trade In
Trade in Your Unwanted Fabric
It's in your stash . . . that sad little fabric that you just don't know why you bought it. Here's your chance to trade it in. Beginning Monday February 17 through Friday, February 21, bring in that unwanted fabric and get something new. For each whole yard of fabric (must be at least selvage to selvage and a full yard), receive 20% off a new full yard of fabric (maximum of 4 yards per customer). We will take that unwanted fabric and donate it to Project Linus. Project Linus wins . . . you win . . . a recipient of a new blanket wins.
Reproduction Club
All you Civil War Reproduction Fabric fans! Did you know we have a Reproduction Club? Each month receive a five (5) one-half yard cut bundle of coordinating fabric for $25.00. Then, if you love the fabric in that, receive 10% off the bolt! That's a 20% total savings! Each month! Sign up at any time.
T-Shirt Quilt Class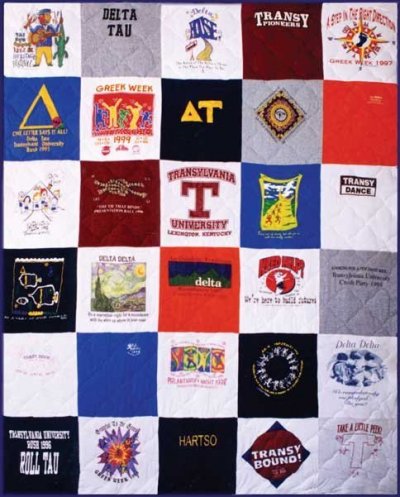 We have another T-Shirt Quilt Class on February 18th at 4:00 p.m. with just a couple more openings. Click

HERE

to sign up!
Paper Piecing Class
Saturday, February 22nd is our next Paper Piecing Class. We have only one spot left. Sign up

HERE

.
1400 W. College Avenue
Appleton, WI 54914
920-939-3989
Hours: M, W, TH, F: 10:00 a.m. - 5:00 p.m.
Tues: 11:00 a.m. - 7:00 p.m.
Sat: 9:00 a.m. - 3:00 p.m.

Sun: 11:00 a.m. - 2:00 p.m.

Click to visit Fox Cities Quilt Co!