Let's Sit and Sew!
Beer, Buddy and Buying Night
You made your wishlist, now make sure that you get them in to get the gifts you REALLY want. Let us know if someone is coming so we can have enough refreshments. We are closing the store just for the buyers from 5:00 p.m. to 7:00 p.m. on Tuesday, December 10th. We will even gift wrap! Click HERE to let us know if you are coming!




Let's Sit and Sew!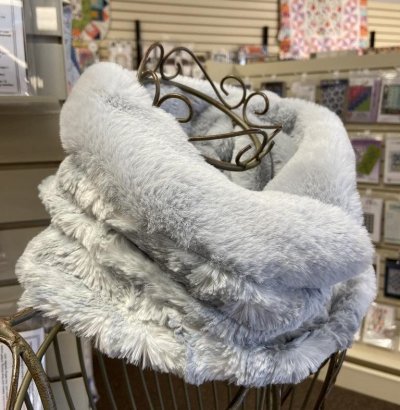 Neck warmers (also known as Gaitors) are the latest craze! Come sew with us anytime Wedneday, December 11th through Friday, December 13th and you can make one of the easy make and take gifts. We will have kits already cut in various color combinations. Just $9.95 per kit and the pattern is FREE! No need to call ahead. Just show up!
Demo December for you Machine Embroidery Fans!
Pop in to the shop on Wednesday, December 11th at noon, Tuesday, December 17th at noon and Thursday, December 19th at noon!
Watch Facebook and Instagram for more demos in December!
1400 W. College Avenue
Appleton, WI 54914
920-939-3989
Hours: Monday thru Friday: 9:30 a.m. - 5:30 p.m.
Sat: 9:00 a.m. - 3:00 p.m.

Sun: 11:00 a.m. - 2:00 p.m.

Click to visit Fox Cities Quilt Co!