What Was I Thinking?
Sit and Sew Your Heart Out!
This Valentine's Day, February 14th, come and sit and sew an adorable pin keeper. For just $7.95, which includes all the materials needed, you can sit and sew this adorable embellished little pinkeeper. No reservations necessary, just bring in your machine, or if you don't have one, we can help you out with that. Takes about an hour to complete and is totally cute!!
Door County Quilt Retreat
We are holding this open until Tuesday!. Cost includes three nights lodging and seven meals. For single occupancy (

CLICK HERE

) and double occupancy (

CLICK HERE

). Bring your project and your machines and leave the rest to us.
What Was I Thinking?
If we heard it once, we've heard it a thousand times. What was I thinking when I bought that? Well, here's a chance to unload! Bring in your fabric anytime between February 17th through the 21st. You will receive a ticket for each full yard of quilt shop quality fabric you bring in (maximum of 5 yards). Give us a day to sort it and display it and then return anytime between Saturday, February 23rd and Tuesday February 26th with your tickets and choose someone else's What Was I Thinking find. You can get back what you give! THEN, purchase a coordinating fabric to go with your new find at 20% off! For complete rules click

HERE

. It's going to be FUN!
Reversible Vest Class
Did you see this adorable vest made from Cuddle? And . . . it's reversible! Judy will teach you how to do it. Two classes to choose from! Just click

HERE

to sign up. Oh the possibilities! You can make it from Cuddle, gauze, even cotton (wouldn't it look amazing in batiks!?!)
APPAREL SERIES -- LUNA DRESS
Come sew the most adorable dress for a special little lady in your life. We will cut out all the pieces and prep our materials to be sewn. we will go over construction requirements to execute this adorable piece. Date is March 4. Cost is $45.00 You can sign up by clicking

HERE

. We've added an evening class! AND . . . This adorable sample is now in the shop. It's so CUTE!!!


Color Theory
Get ready to play and learn how to create the most stunning color palettes. Through this color theory class we will explore the color wheel and how colors work together. We will walk through methods to use when you are in need of a new color scheme for your next project. Once we decide on the palette we will then learn how to select fabrics for a pot holder that we will create in class. Date is March 11th. Cost is $45.00 Sign up

HERE

. We've added a Saturday Class!
Watercolor Quilting
Learn to create a stunning baby quilt inspired by the watercolor quilting of Ashley Nickels. We will paint a simple scene on our quilt tops and then walk through the steps to making our designs pop. We will do some basic freehand quilting and prep our custom fabric for the binding. Be prepared to have fun while creating stunning work. Two dates in March to choose from. Cost is $90.00 for this all day class. Pick your date by clicking

HERE

.


Machine Applique Class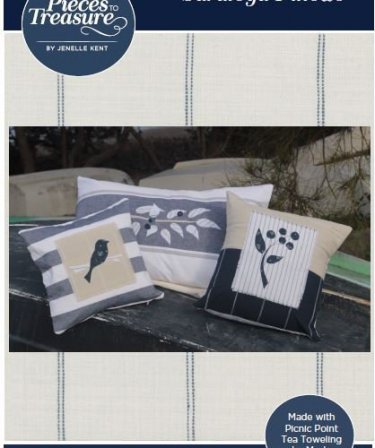 Make this really great Berry Spray Pillow (shown on right) from tea toweling. Betty will walk you through the steps to make this fun project. You will learn the basics of tracing, fusing and machine applique. Two classes to choose from. Cost is $27.50 plus kit fee. Sign up HERE. These spots will fill up fast!
Free Motion Quilting
We've added two classes! Sign up for the date that works for you by clicking

HERE

. Take those quilts to the next level and let Wendy show you how to make your quilt a showstopper!
1350 W. College Avenue
Appleton, WI 54914
920-939-3989
Hours: M, T, W, F: 9:30 a.m. - 5:30 p.m.
Th: 9:30 a.m. - 7:00 p.m.
Sat: 9:00 a.m. - 3:00 p.m.

Sun: 11:00 a.m. - 2:00 p.m.

Click to visit Fox Cities Quilt Co!