Love and Projects are in the Air!
FRESH CUT BLOCK OF THE MONTH and TRUNK SHOW
This 13-month project will allow anyone to join in this journey of creative embroidery where you will create interest in each block by piecing or layering these backgrounds with fabrics and stitchery. Your garden of vases will be filled with flowers, leaves and berries appliquéd in a multitude of mediums, then enhanced with embroidery in a vast array of fibers differing in type and weight. Select vases will include optional advanced stitchery to enhance each garden and challenge you creatively. Kit includes: Hand-dyed wools for backgrounds, borders and applique, velvet and presto sheer, cotton fabrics for applique, block and border overlay, ribbons, binding and label, A registration fee of $25 will be required to sign up for this one, but will be taken off the cost of the blocks over the project. Cost is $49.95 per month, and begins in February The trunk show is HERE but only for one more week. Make sure you stop by before it's gone!

UFO CLUB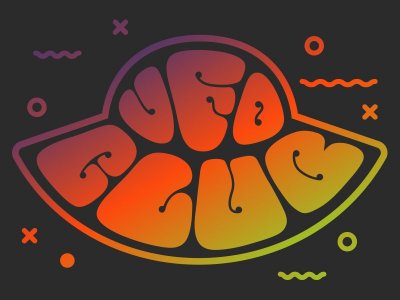 UFO Club is taking enrollment now! Stop in the shop and you can register up to 10 UFO's for this club. Don't think you can finish 10 projects in one year. Don't worry! Everything is on a points system so there's no pressure to get them all done. You get points for steps along the way. Cost is $10 for the year with Sew and Show scheduled each month for club members. PLUS, club members get 10% off backing and binding for their registered projects. You have until the end of March to enroll.
Bracelet Stamping Workshop
So fun and what a great gift these would make. Come join us on February 2nd and make your very own personalized bracelet. No need for a reservation. Just come in anytime between 10:00 a.m. to 2:00 p.m. and make one or more that is uniquely yours. The cost is $14 for one or $35 for three. Ours say have sayings about or crafting love such as "Sew on and Sew Forth" and "Material Girl". What would yours say? Samples are in the shop.
Sit and Sew Your Heart Out!
This Valentine's Day, February 14th, come and sit and sew an adorable pin keeper. For just $7.95, which includes all the materials needed, you can sit and sew this adorable embellished little pinkeeper. No reservations necessary, just bring in your machine, or if you don't have one, we can help you out with that. Takes about an hour to complete and is totally cute!!
Door County Quilt Retreat
Join us for a quilt retreat in relaxing Door County. Dates are Thursday, March 7th through Sunday, March 10th. Enjoy three nights lodging, breakfast, lunch and dinner Friday, breakfast, lunch and dinner Saturday and Breakfast on Sunday. We have rates for single occupancy (

CLICK HERE

) and double occupancy (

CLICK HERE

). Bring your project and your machines and leave the rest to us. We need a minimum reservation of at least 20 people. We're so close! You have until February 2nd to sign up so HURRY!
NEW CLASSES!!! NEW INSTRUCTOR!!!
APPAREL SERIES -- LUNA DRESS
Come sew the most adorable dress for a special little lady in your life. We will cut out all the pieces and prep our materials to be sewn. we will go over construction requirements to execute this adorable piece. Date is March 4. Cost is $45.00 You can sign up by clicking

HERE

.
Color Theory
Get ready to play and learn how to create the most stunning color palettes. Through this color theory class we will explore the color wheel and how colors work together. We will walk through methods to use when you are in need of a new color scheme for your next project. Once we decide on the palette we will then learn how to select fabrics for a pot holder that we will create in class. Date is March 11th. Cost is $45.00 Sign up

HERE

.
Watercolor Quilting
Learn to create a stunning baby quilt inspired by the watercolor quilting of Ashley Nickels. We will paint a simple scene on our quilt tops and then walk through the steps to making our designs pop. We will do some basic freehand quilting and prep our custom fabric for the binding. Be prepared to have fun while creating stunning work. Two dates in March to choose from. Cost is $90.00 for this all day class. Pick your date by clicking

HERE

.
Free Motion Quilting
We've added two classes! Sign up for the date that works for you by clicking

HERE

. Take those quilts to the next level and let Wendy show you how to make your quilt a showstopper!
1350 W. College Avenue
Appleton, WI 54914
920-939-3989
Hours: M, T, W, F: 9:30 a.m. - 5:30 p.m.
Th: 9:30 a.m. - 7:00 p.m.
Sat: 9:00 a.m. - 3:00 p.m.

Sun: 11:00 a.m. - 2:00 p.m.

Click to visit Fox Cities Quilt Co!