Red Envelope Redux!
Just One More Day!!
We are offering our Red Envelope just one more time!! Come in tomorrow, Saturday November 10th, purchase any of our new Christmas kits, fabric or patterns and receive a red envelope. Each envelope is a winner and you could win a 50" LED Smart TV! One red envelope per customer. Hurry in because there's only a few left!


Class Added! T-Shirt Quilts!




So many of you wanted to get in the T-Shirt Class before the holidays, so we've added it. Click HERE to get signed up. You can probably get a top done before the Holidays!



Open Sewing And In-Store Quilt Retreat

Sorry kids . . . Next week's open sewing is cancelled due to the In-Store Quilt Retreat.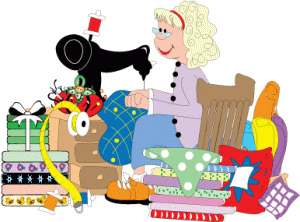 We've decided to add more seats to our In-Store Quilt Retreat. The dates are November 15th beginning at noon and going through Saturday, November 17th. Bring a snack to pass and lunch will be provided on Friday. Click HERE to get one of the few seats available. There will be prize drawings and hourly specials for Retreaters only!


NEXT WEEK . . . WHAT WE GOT AT QUILT MARKET!




1350 W. College Avenue
Appleton, WI 54914
920-939-3989
Hours: M, T, W, F: 9:30 a.m. - 5:30 p.m.
Th: 9:30 a.m. - 7:00 p.m.
Sat: 9:00 a.m. - 3:00 p.m.
Click to visit Fox Cities Quilt Co!