Rolls, Pants and Blocks, Oh My!
Sew a Jelly Roll Day!




It's our Second Annual Sew a Jelly Roll Day! Sign up for a day of sewing, games, prizes and fun. Of course there will be refreshments! This day filled up last year, so don't miss your seat this year. You can sign up right on line by clicking HERE or stop in the shop. Sign up for the event and purchase your jelly roll in the shop and receive 10% off! Hurry! Four seats left!



Strip Club




Enjoy an entire year of creating with strips. You know you love those rolled up fabric beauties. Let's unroll them and make four new projects! Judy will guide you through four different projects. All patterns are offered first to Strip Club members! Our first project is that adorable rug you've been seeing in the shop. You can reserve your club seat by clicking HERE. Three spots left! Don't delay.



Beginning Piecing and Rotary Cutting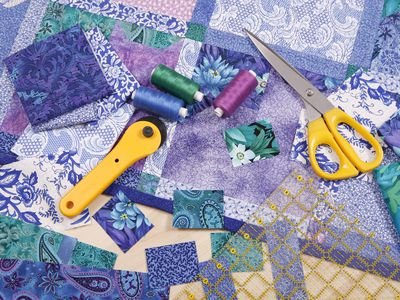 Calling all you wannabe quilters! Betty will teach you the basics! Sign up for the twelve week class to learn 12 different basic quilt blocks. By the time you are finished with this class, you can confidently make almost any quilt in the shop. Can't make it on the designated days? No worries! We can work with our schedule! Just stop in and ask us! Sign up by clicking HERE and reserve your spot.


T-Shirt Quilt Class




You've been asking for another T-shirt Quilt Class so we've schedule a couple of them for you! Click HERE to pick your date and time. Judy is your instructor for this two-hour class. Bring your t-shirts and ideas and we will help you make them a quilt!

Pajama Pants




Who doesn't love pajama pants? We have many, many fabrics to make a comfy pair of pajama pants for you, or for a gift just in time for the holidays. So much fun and so easy, you're gonna want to make lots! Try them in flannel, double gauze and even our cuddle fabric! Click HERE to sign up.

Halloween Spooktacular!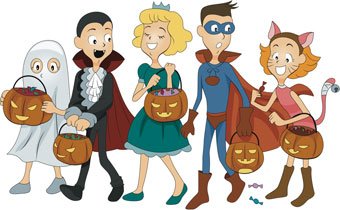 Join us once again for our Halloween Spooktacular! Come sit and sew and enjoy refreshments and spooky movies! Come in costume and receive a special gift. Best costume wins a prize! Sign up for your seat soon. Only $5 for this whole day of in-store sewing. Click HERE to reserve your spot. Last year we filled up, son don't miss this fun event!


Holiday Open House

Mark your calendar for Saturday, November 3rd, 2018 from 9:00 a.m. to 4:00 p.m. We have extended our hours for our Holiday Open House. Also featured will be a Quilt Show from ThreadBenders, a group of fiber artists from southeastern Wisconsin. Together for a few years, they are very excited about creating fiber art, encouraging each other and exhibiting their work. This year's show will feature a Photo Inspiration: Door is their first "large" challenge. They number under 20 members and had 13 quilts made for the challenge. Eight of their challenge quilts were selected to be entered in the "Ultimate Guild Challenge" contest held by AQS at their Grand Rapids show. These quilts will be in our shop. You're going to want to stop by and see. Members of the group will be on hand to talk about the quilts and the challenge.


Stargazing Block of the Month




Holy cow! Only four spots left! The stunning 13-month program will begin in January and finishes 92 x 92. Made with New Aged Muslins, this quilt will immerse you in the not quite solid muslins that give this project great movement. Made with easy piecing techniques, so it's even good for a confident beginner. The cost will be $15.95 per month.


Mrs. Miller's Apprentice Block of the Month




Sign up for this gorgeous Block of the Month beginning in February. Journey to the mid-19th century and read Mrs. Miller's diary, as she tells the story of meeting young Ellie who just moved into the neighboring farm with her widower father. When Ellie shows interest in learning to piece quilt blocks, Mrs. Miller takes Ellie under her wing, and not only teaches her to piece, but helps her learn many other housekeeping skills she will need to know. Each month you'll join them in creating a beautiful variety of sampler blocks, and read diary entries telling the story of their growing friendship. Even better, it's the perfect opportunity for you to share the gift of quilting with your own young protégé!


1350 W. College Avenue
Appleton, WI 54914
920-939-3989
Hours: M, T, W, F: 9:30 a.m. - 5:30 p.m.
Th: 9:30 a.m. - 7:00 p.m.
S: 9:00 a.m. - 3:00 p.m.
Click to visit Fox Cities Quilt Co!