Here's What We Have For You!
Week of December 19th Sales
All Things Christmas -- Must Go! Get 35% of all kits, fabric, anything that is Christmas related (wool kits excluded). That means even the pre-cut and pre-fused kits!




You're sure to find a great goodie to make while you're snowbound!


Buy One, Get One

Don't forget . . . purchase $50 worth of Gift Cards and get a $5 gift card for yourself.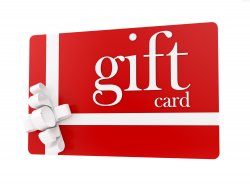 Oooh, How About Something Else!

Reproductions are also 20% off! There's some brand new bolts in the reproduction sale that are included. You will also get an additional 20% off the red tag bolts for a total of 50% off!




Okay, Okay . . . One More Thing

We are also putting our Color Wall on sale. Need some basics and blenders? Get 20% off, including 20% off red tag bolts.

Betty, Mary Marge and Lori are gonna be in TROUBLE!!!!!

Don't forget . . . Find that goofy little elf and get double reward points.



Holiday Hours from December 17th through December 31:

Closed Sundays
M-T-W-F: 10:00 a.m. to 5:00 p.m.
Th: 10:00 a.m. to 7:00 p.m.
Sat: 9:00 a.m to 3:00 p.m.






1350 W. College Avenue
Appleton, WI 54914
920-939-3989
Hours: M, T, W, F: 9:30 a.m. - 5:30 p.m.
Th: 9:30 a.m. - 7:00 p.m.
S: 9:00 a.m. - 3:00 p.m.
Sun: 11:00 a.m. - 2:00 p.m.

Click to visit Fox Cities Quilt Co!