The Excitement Continues!

Market Review
Thank you one and all for making our Market Review Event such a huge success. So many are in love with the new fabrics and projects that are in the shop. We will keep everything out this week for you to check out. New Block of the Month projects are filling up fast, so get in and sign up! The Christmas fabric is out right now, but will be back on Thursday. You DEFINITELY want to see it and pre-order yours.


Food Drive




Yesterday began our Food Drive. Thank you to those who already shared their generosity. Remember, for every non-perishable food item, you will receive 10% off an item, including sale items! Limit 5 items please. Even if you don't think you need anything, consider donating to our food drive. We will be delivering all items to the St. Joseph Food Pantry.


The Elf is Out!




Come and find him all month and receive DOUBLE reward points!



Gift Cards . . . Give One . . . Get One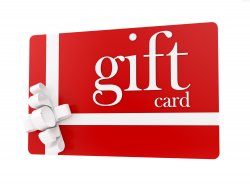 From now until the end of December, purchase a gift card(s) totaling $50 and receive a $5 gift card for yourself. Purchase $100, and get $10!


Shhh . . . . Don't tell Judy




We have some exciting things planned while Judy is out of town. Watch for the next newsletter to see what the staff has cooked up!



1350 W. College Avenue
Appleton, WI 54914
920-939-3989
Hours: M, T, W, F: 9:30 a.m. - 5:30 p.m.
Th: 9:30 a.m. - 7:00 p.m.
S: 9:00 a.m. - 3:00 p.m.
Sun: 11:00 a.m. - 2:00 p.m.

Click to visit Fox Cities Quilt Co!